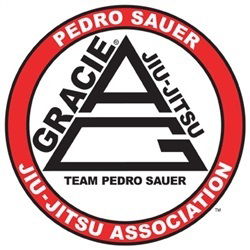 The head coaches of the school are Brian Hendrix and Michael Lander. They are Certified Instructors of Team Pedro Sauer. Together, they have over 30 years of martial arts experience.
Brian has a brown belt in judo and a is black belt in Snow Tiger Kung-Fu. He is a Brown Belt in the Pedro Sauer Association.
Michael Lander is a 4th stripe Purple Belt under Pedro Sauer and the Head Coach of Empowhering Self-Defense.
We are proud to be part of an incredible affiliation, the Pedro Sauer Jiu-Jitsu Association. Pedro Sauer is considered one of the world's most technical instructors. You can find out more about it at:
pedrosauer.com
.